Hôtel Wood Inn Bordeaux-Mérignac Airport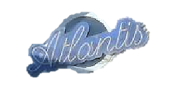 The car park Hôtel Wood Inn aéroport Bordeaux Mérignac is a secured hotel car park open for booking. It includes a free shuttle offer at 15 minutes from the airport.
General information
Amenities
Disabled accessiblility
Toilet
Surveillance cameras
Location
1 rue Euler - 33700 Mérignac
Access guide
How to access the car park?
Garez votre véhicule devant l'hôtel situé au 1 rue Euler, 33700 Mérignac Présentez-vous à la réception de l'hôtel afin que le personnel présent contrôle la validité de votre réservation Celui-ci vous remettra une carte contenant le code d'ouverture du portail de l'hôtel et vous indiquera l'emplacement ou vous devez stationner Retournez à votre véhicule, présentez-vous devant la barrière, ouvrez-là à l'aide du code transmis puis garez-vous sur l'emplacement indiqué par l'hôtel Vous pourrez ensuite sortir librement du parking de l'hôtel
How to retrieve your vehicle?
Vous pourrez librement accéder au parking afin de récupérer votre véhicule Présentez votre véhicule devant la barrière en sortie, composez le même code que celui utilisé en entrée
Where to park?
Placement libre
Accès aéroport Bordeaux-Mérignac L'aéroport de Bordeaux-Mérignac est accessible via le bus Lianes 1 depuis l'arrêt Kennedy (adjacent au parking de l'hôtel) Le ticket coûte 1.50 EUR (non-inclus dans le tarif de réservation sur OPnGO) Le bus passe toutes les 10 minutes en moyenne ; la durée du trajet parking-aéroport est d'environ 5 minutes
Dec 8 - 9 Dec 2021
19:45 - 01:45
Your payments are 100% secure
Do not worry, we are compliant with all the security rules concerning your banking data (PCI DSS). We work with Ingenico (
https://www.ingenico.com
), the world leader in payment solutions.