Flypark Roissy outdoor (free shuttle to airport)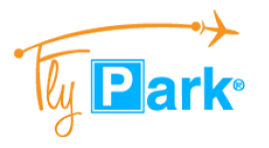 The car park Flypark Roissy is a secured outdoor public car park open for booking. It includes a free shuttle offer at 10 minutes from the airport.
General information
Amenities
Car wash
Surveillance cameras
Location
16 Rue des Prés Boucher, 77230 Dammartin-en-Goële, France
Access guide
How to access the car park?
Enter the car park located at 16, rue des Prés Boucher - 77230 Dammartin-en-Goële and park on one of the spaces located just next to the entrance The staff of Flypark Roissy will meet you to collect the keys of your vehicle and load your luggage in the shuttle During this time, please go to the reception so that the staff can check the validity of your reservation and complete the contract A wallet containing the contract as well as practical information (number of the shuttle, meeting point on return, etc.) will be given to you You will then be transferred to the airport with your luggage
How to retrieve your vehicle?
Once your luggage is collected, call the shuttle number: +33 7 77 79 42 46 It will pick you up at the meeting point (see the wallet) and will transfer you to the car park with your luggage Your vehicle will be returned to you
Where to park?
Space indicated by the car park staff
General The shuttle service from the car park to the airport takes 10 minutes Supplements Arrival at night: if your return flight arrives between 10pm and 6am, a surcharge of EUR 10 will be charged on the spot by Flypark Roissy Flypark Roissy also offers a car wash service of your vehicle (invoiced directly on the spot) Small cars: internal car wash (19 EUR), external car wash (20 EUR), internal and external car wash (39 EUR) Sedans: internal car wash (24 EUR), external car wash (25 EUR), internal and external car wash (49 EUR) Other vehicles (4x4, minivans): internal car wash (29 EUR), external car wash (34 EUR), internal and exterior car wash (59 EUR)
Your payments are 100% secure
Do not worry, we are compliant with all the security rules concerning your banking data (PCI DSS). We work with Ingenico (
https://www.ingenico.com
), the world leader in payment solutions.