Parking Adonis Paris Sud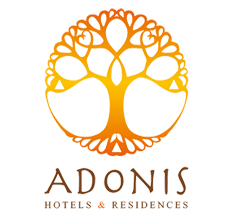 The car park Adonis Paris Sud is a secured hotel car park open for booking. It is located 4 minutes walk from the Hôpital Privé de Thiais.
General information
Amenities
Surveillance cameras
Location
196 avenue de Stalingrad - 94550 Chevilly-Larue
Access guide
How to access the car park?
Enter the car park located at 196 avenue Stalingrad, 94550 Chevilly-Larue Please go to reception to have the staff check the validity of your reservation Once your reservation is verified, the staff will provide you with the car park entrance code (to be used to collect your car) Finally park on the space of your choice
How to retrieve your vehicle?
Go to the car park using the code given by the staff on your arrival You can then collect your vehicle
Where to park?
Space indicated by the car park staff
Dec 2 - 3 Dec 2021
18:00 - 00:00
Your payments are 100% secure
Do not worry, we are compliant with all the security rules concerning your banking data (PCI DSS). We work with Ingenico (
https://www.ingenico.com
), the world leader in payment solutions.