Parcorly outdoor (free shuttle to airport)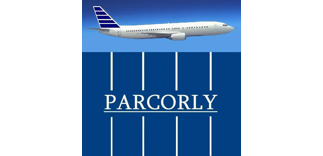 The car park Parcorly is a secured outdoor public car park open for booking. It includes a free shuttle offer at 10 minutes from the airport.
General information
Amenities
Car wash
Surveillance cameras
Location
9 rue du Kéfir - 94310 Orly
Access guide
How to access the car park?
Enter the car park located 9 rue du Kefir, 94310 Orly and park on one of the spaces located just next to the reception Please go to the reception so that the staff of Parcorly can take good care of your booking You will then be transferred to the airport with your luggage
How to retrieve your vehicle?
When you have collected your luggage, call the number of the shuttle: +33 1 46 75 96 93 It will pick you up at the space where you were dropped on departure and will transfer you to the car park with your luggage Your vehicle will be returned to you
Where to park?
Space indicated by the car park staff
You will not be able to keep the keys of your vehicle during your trip (Parcorly staff must be able to move your vehicle if necessary) The airport shuttle ride takes 10 minutes Supplements Over size baggage: for all excess baggage such as surfboard, golf bag, etc., Parcorly will charge you an additional fee of EUR 10 Parcorly also offers additional services, invoiced directly on site Cleaning: 69 EUR interior and exterior Vehicle inspection: 10 EUR
Nov 28 - 28 Nov 2021
08:45 - 14:45
Your payments are 100% secure
Do not worry, we are compliant with all the security rules concerning your banking data (PCI DSS). We work with Ingenico (
https://www.ingenico.com
), the world leader in payment solutions.