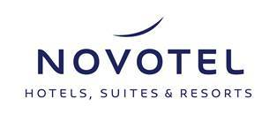 Novotel Annecy Centre Atria car park
The car park Novotel Annecy Centre Atria is a hotel car park open for booking. It is located 3 minutes walk from the Gare d'Annecy.
Car access
1 avenue Berthollet - 74000 Annecy
May 25 - 26 May 2022
22:15 - 04:15
100% secure payment
Ticket-free access
24/7 customer support
How to go to car park Novotel Annecy Centre Atria?
Access guide
How to access the car park?
Go to the entrance of the car park located at 1 avenue Berthollet, 74000 Annecy (indicated by signs "Novotel" and "Parking Gare") Go down the ramp, keeping to the left, to the Novotel intercom, then ring, specifying that you are an OPnGO user After checking the validity of your reservation, the reception staff will open the gate You will be at level -1: it is at this level (only) that you can park, and only on spaces marked with a Novotel sign You can exit the car park by the stairs or the lift and exit directly on Place Marie Curie
How to retrieve your vehicle?
Go through the hotel entrance lobby (if the door is closed, use the intercom so that hotel staff can open for you) Inform the reception of your departure in order to receive an exit badge After have collected your vehicle, use the badge to exit and drop it in the box provided for this purpose
Where to park?
Level -1: Spaces marked with a Novotel sign
---
Available facilities
Toilet
Surveillance cameras